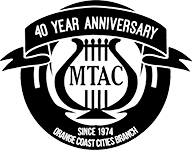 Located in Aliso Viejo, California, the Piano Studio of Laurie Meinhold serves aspiring students of all ages. A balanced music education is provided first through study of piano music. Second comes the  music theory behind the notes. Third, by focusing on technique the music is easier to play.  And finally I include the story behind the music, and how it fits into history .
My mission as a teacher is, most importantly, to inspire a love and understanding for all kinds of music, from Bach and Beethoven to popular music and jazz. I hope piano study will enrich your life, as it has mine. My goal is to infuse music study with love, passion for learning, and a sense of humor.
I believe strongly in teaching the basics of good hand position, note reading, accurate rhythm, and musical expression. The study of key signatures, chords, and scales helps students to understand the building blocks of music composition.  Apps on the iPad and dedicated software are used to help students learn while having fun.
Students are encouraged to bring in music of their own choice in addition to the music I assign. I encourage students interested in composing their own music, and  improvising. In addition I help students to develop critical thinking and problem solving skills and I provide opportunities for personal achievement and building self-confidence through performance, and participation in Certificate of Merit Evaluations.
Making sure my students are prepared in every way for performances is a priority   Young students give their first piano recital performances with me at their side, playing duets. Every student has the ability to succeed with good teaching, support and practice.
I have worked with children, adults, gifted students, students with special needs such as dyslexia, ADD, and autism spectrum. I tailor my lessons to suit the needs of the student, offering everyone the opportunity to achieve their musical goals. 
Email now and set up a meeting with me. Your piano awaits!